This was a busy week for me! I completed a total of five writing assignments with a total of thirteen stars all located under this my blog's Writing Assignments tag. As a creative writing major, I enjoyed this week's work. I tended to lean towards more shorter assignments than less longer ones due to the nature of my schedule this week, but this seemed like a good start to a class based around storytelling. I hope to try a longer work later in the semester when I have more time. I'm really nervous about doing some digital work that I'm not as familiar with later this semester, but I am going to remain to have an open mind and trust myself to follow some really good tutorials!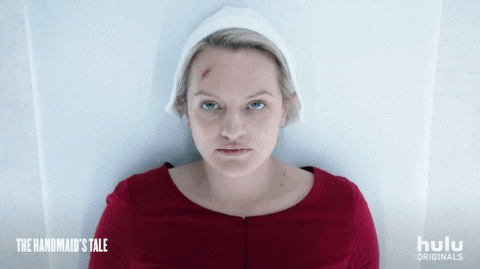 I'm liking the 80s theme more than I thought. I've already talked about a few different films and songs related to the 80s. One of my favorite things that I did was actually my story analysis of The Handmaid's Tale. I absolutely love interesting expansive worlds in fiction and being able to talk about a show that I'm currently watching was super refreshing. I completed three daily creates this week embedded below:
I commented on various blogs through out the week to leave some compliments on hard work completed by the other students in the class! I like being able to share who I am through all these different accounts that I've created for this class, but this blog is by far the coolest in my opinion. I really like having my own space to share things from this class and learning how to use my domain for personal projects in the future!